Navy Saves Millions Using DLA Disposition Services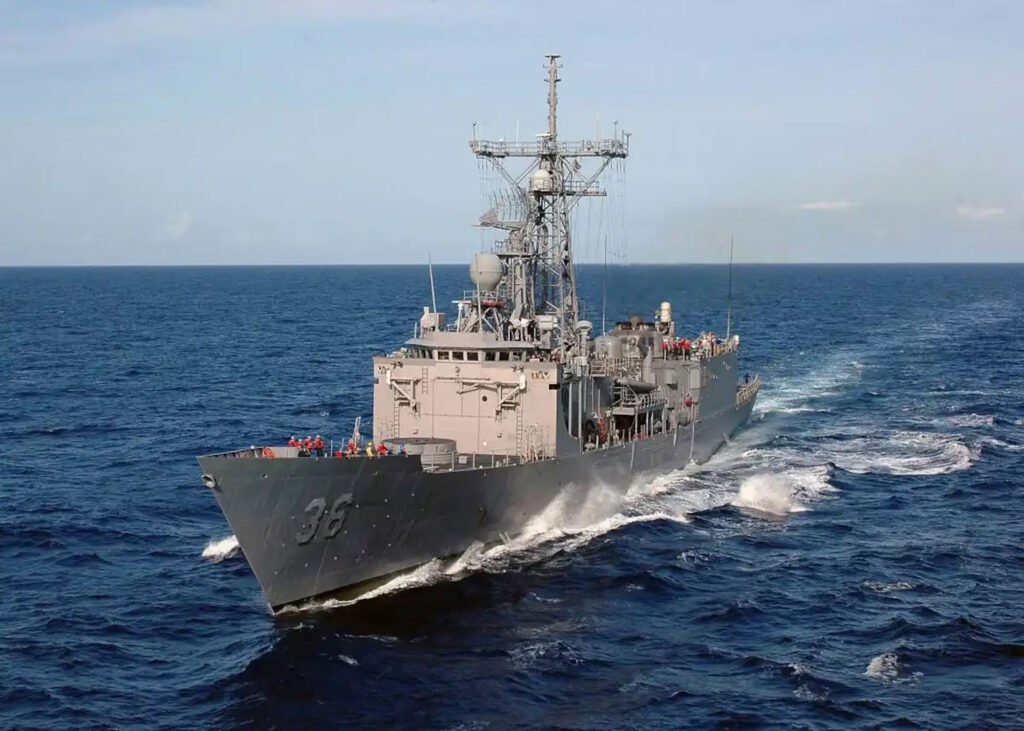 By Jeff Landenberger
Defense Logistics Agency Disposition Services is assisting the U.S. Navy in recycling five retired ships as part of a scrap sales contract to protect the environment and save taxpayer money.
The five ships include the ex-Yorktown (CG 48), the ex-John L. Hall (FFG 32), the ex-Samuel B. Roberts (FFG 58), the ex-Underwood (FFG 36), and the ex-Nicholas (FFG 47).
The winning bid for recycling the ships was $360,000, according to DLA Disposition Services Public Sales Division Chief Carlos Torres. The important takeaway for taxpayers, Torres said, is that the contract allows the Navy to avoid per-ship disposal costs that could reach millions of dollars for each vessel.
DLA Disposition Services and the Navy partnered in writing the contract, Torres said. Navy officials then reviewed technical proposals and ensured that companies bidding could meet the requirements.
When a ship is retired from the active fleet it is decommissioned. Once that happens, the Navy places them in its reserve, or what is often referred to as its "Mothball Fleet." Some ships are retained in case they are needed in an emergency. But as newer ships are moved into the reserve fleet, older ones are released to make room and reduce maintenance costs.
Torres said ships are towed from both Philadelphia and Washington's Puget Sound to Brownsville, Texas, where full dismantling will commence and 98% of all removed materials are expected to be recycled.
"The cool thing is, before the last cut, they stop all the work," Torres said. "There are about 100, 150 employees there who all gather around, and the owner of the company reads the history of the ship. Then they do a moment of silence. So, it's really respectful and honorable how they do that."
Torres said he and Navy Rear Adm. Doug Noble, director of DLA Logistics Operations have both toured the contractor's facility to see the dismantling process.
"Getting to see the ship recycling program here in Brownsville is bittersweet," Noble said.
"Over their many years of service, the ships we saw today served as homes at sea for thousands of sailors, spanning a total of 149 years," Noble said. "There are many memories, I'm sure, that the crewmembers have with their ships. Thankfully, we still have those memories."
"The ship recycling program provides a vitally important function at the end of a weapons system's service life, enabling the Department to ensure we are being good stewards of both the taxpayer's money and good stewards of the environment."