Fairbanks Morse Defense Awarded Freedom Class Service Contract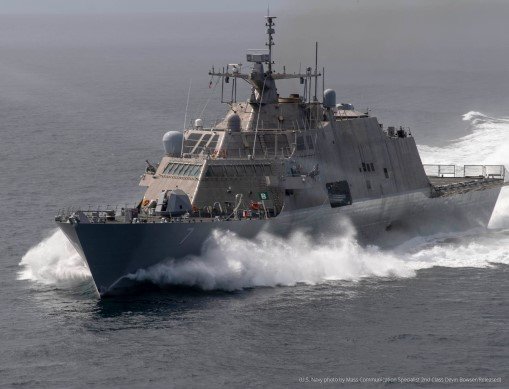 Fairbanks Morse Defense (FMD), a portfolio company of Arcline Investment Management, has been awarded a five-year indefinite-delivery/indefinite-quantity (IDIQ) requirements contract by the U.S. Navy. The agreement makes FMD the sole source for engineering and technical support of the main propulsion diesel engines on the Navy's Freedom-class Littoral Combat Ship (LCS) program.
FMD will provide global maintenance and repair services and OEM parts to improve engine performance and increase operational availability. Additionally, the defense contractor's Factory-Certified technicians will conduct essential training so that Navy sailors are also equipped to support emergent repair needs for these critical pieces of equipment.
"Supporting our nation's fleets requires a finely tuned balance of service and speed of delivery. This is something that Fairbanks Morse Defense has mastered over more than a century of configuring the delivery of every customer engagement," said FMD CEO George Whittier. "We manufactured and delivered the main propulsion diesel engines for the LCS Freedom-class vessels, and no one else knows these engines better than our service team. We stand ready to provide the essential services that ensure our fleet is always mission-ready."
The U.S. Navy has turned to FMD for a full array of marine technologies and ship service systems for nearly 100 years. Approximately 80% of U.S. Navy ships with a medium-speed power application are powered by Fairbanks Morse Defense.