Never Ending Admiral Nakhimov Refit Almost Over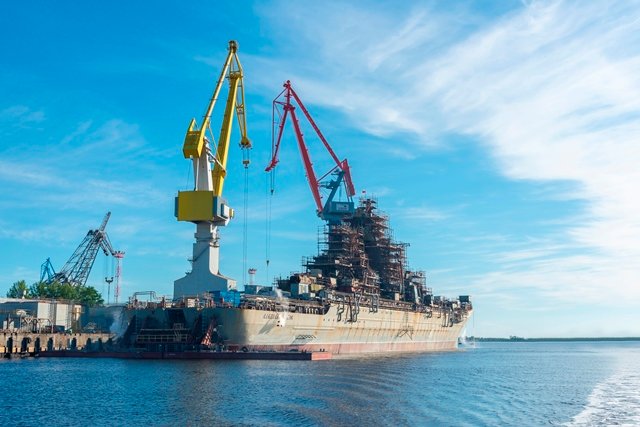 On the cruiser "Admiral Nakhimov", which is undergoing repairs and modernization at Sevmash (part of the USC), an important stage of work is underway – receiving power, loading fuel.
The start of power supply is one of the defining stages for the further progress of work. During 2022, the installation of systems, equipment and complexes was carried out on the ship. The project involves a large cooperation of enterprises – more than 150 suppliers, complex logistics, a wide geography of partner organizations.
According to Sevmash Director General Mikhaia Budnichenko, all work is carried out in accordance with the schedule agreed with the command of the Navy. "In 2023, shipbuilders of Sevmash should form and finish the cabins and cockpits for the crew to move in and enter a new stage – testing the ship," Mikhail Anatolyevich emphasized in an interview with the Zavod magazine (published by Sevmash).
photo by M. Vorkukov from the archive of the Sevmash Production Association