Indonesian Navy Desires Relationship With French Navy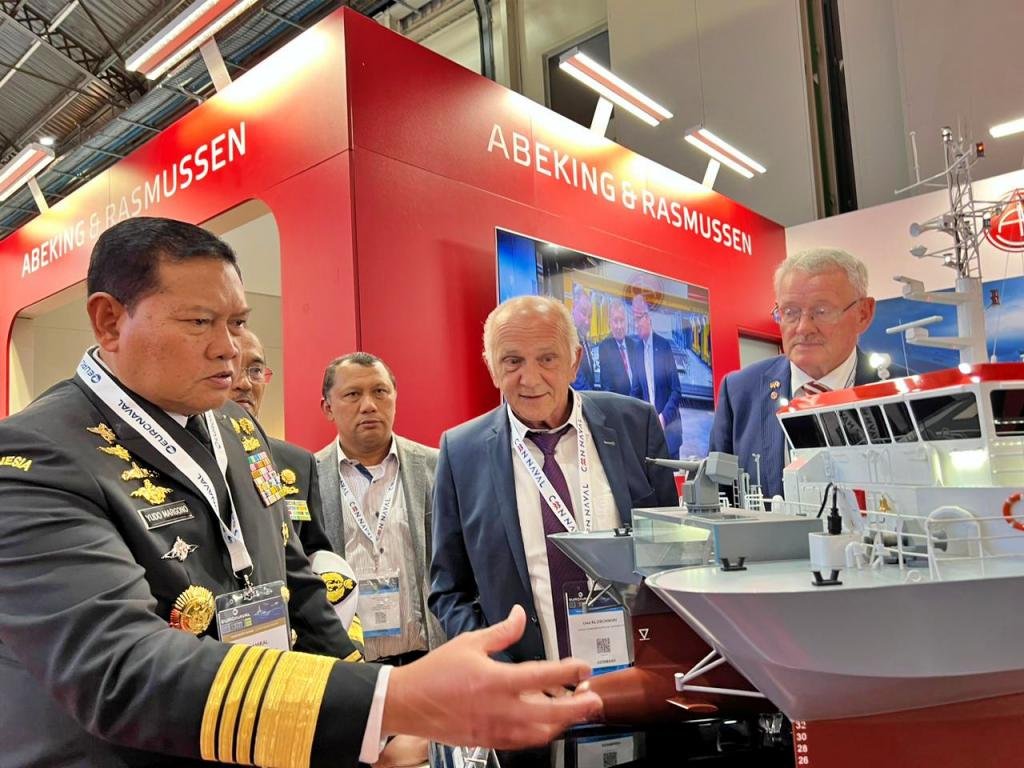 The Indonesian Navy (TNI AL) will always be ready to increase cooperation with the French Navy and hope that with this interaction there will be opportunities to share experiences and knowledge in the field of operations, especially in terms of maritime observation and detection, both on surface and subsurface vessels.
This was conveyed by the Chief of Naval Staff (Kasal) Admiral Yudo Margono at a bilateral meeting with the Chief of Staff of the French Navy Admiral Pierre Vandier after attending the opening ceremony of Euronaval 2022 in Paris Le Bourget, France, Tuesday (18/10) yesterday.
Kasal said that the Navy wanted to improve relations and cooperation in the capacity of joint training and initiate cooperation in the field of surveys and hydrography between the two navy.
In the Bilateral Meeting, the two Navy officials also discussed the French Navy's desire to increase its role in maintaining security and stability in the Pacific by increasing cooperation with the navies of countries in the region, including cooperation with the Indonesian Navy.
Admiral Pierre Vandier offers a form of cooperation in the field of training, one of which is carrying out Passex and a series of joint exercises with the French Navy Fleet Task Force when crossing Indonesian waters according to the schedule determined in March 2023.
During his visit to France, Kasal who was accompanied by Asops Kasal, Asintel Kasal, Aslog Kasal and Askomlek Kasal also visited several Booths of Manufacturers of Sensor and Weapon Technology, as well as received presentations on the latest technological developments from several Manufacturers such as MBDA Missile System, Thales, Damen, Naval Group , Abeking & Resmussen, as well as several other manufacturers.