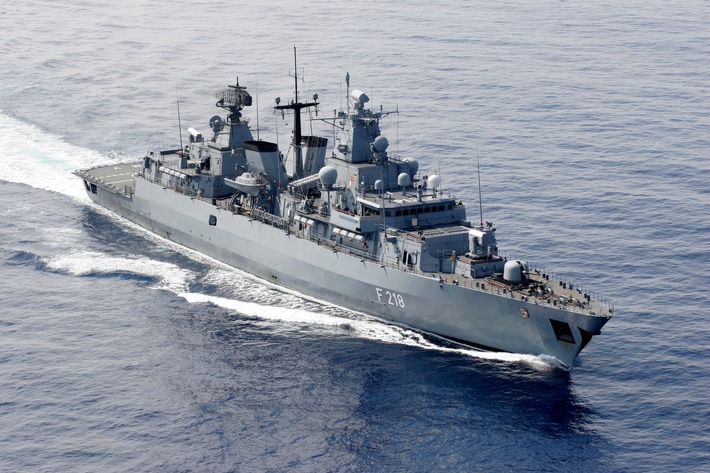 January 14, 2020 (Google Translation) – The frigate "Mecklenburg-Vorpommern" will sail towards the Aegean for around three months on Friday, January 17, 2020 at 12 noon to replace the frigate "Hamburg" in the Standing NATO Maritime Group 2 (SNMG 2). This started towards the Mediterranean in early September last year. After the handover, she will go home and expect back in Wilhelmshaven in early February.
"After a demanding operational training and the final certification as 'operational' in Plymouth, Great Britain in December 2019, we are now 'clear for all speed levels'. As a frigate 'Mecklenburg-Western Pomerania' we can do what we are there for. Of course we leave ours Families and friends back, but 'only' three months away are planned, "said the commander, frigate captain Torben Jürgensen (43).
In the Aegean, the crew and the ship expect close cooperation with the Turkish and Greek coast guards and the European Coast Guard and Border Guard Agency (FRONTEX). The main task of the frigate will be to monitor the sea area.
At the end of April the frigate "Mecklenburg-Vorpommern" will return to Wilhelmshaven in its home port.