Ellesmere Pickup
9781894147019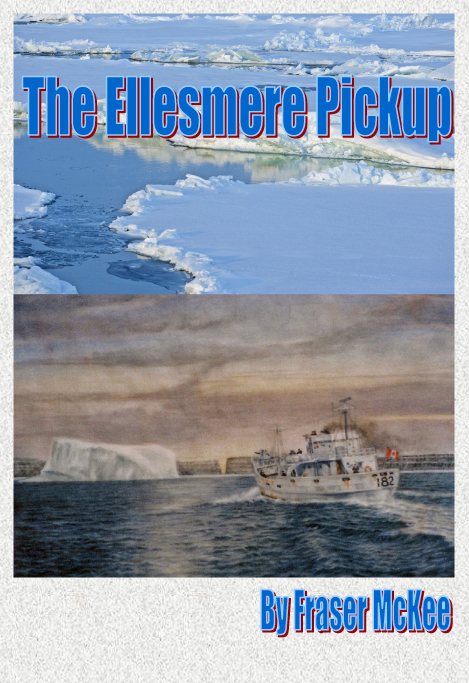 1985 - The Soviets are flying electronic surveillance aircraft across Canadian and Alaskan territory and waters. Canada just has one small naval vessel in the region, a naval reserve training ship. This exciting novel follows an increase in tensions that could lead to war, and is carefully crafted by the author, a retired naval reservist himself, lets the reader feel like they are there. A great read for fans of naval and Cold War fiction. 6 X 9 inches Fiction by Fraser M McKee
A much belated thank you for your novel "The Ellesmere Pickup", which I thoroughly enjoyed while traveling last month. A fast-paced story with believable characters and realistic dialogue Your obvious attention to research and familiarity with the navy added much interesting background, without overwhelming the story or losing the > characters in detail.You're a man of many talents.. and have just added another! If you're considering writing another such novel, please add me to the waiting list.
Bill Thomas

I enjoyed your book more than I expected, as Russian spies and Arctic risks are not my normal choices. But I grew up overlooking Halifax Harbour during WWII and quickly caught on to the Admiral and his challenges with the feds. I laughed out loud twice when he was so pleased with his dealings with them that he was nice to everyone all day.

I took a while to deal with the acronyms, or maybe ignore them, and I had fun with the grocery list code without checking to see "translation" below. I appreciated ingenuity of Reserve crew who were not hampered by "correct" way to do things - just got on with it as best they could. I loved the depth charges, and the Russian reaction. Also, the common sense and very human ending, stretching the truth and avoiding an international incident.
I think you have emphasized the strengths of "Reserves" within an entertaining read. They should love it.
Barbara McNutt

C$14.949999999999999
In stock